Sale
Nickel weaving wire mesh
$96.00
Nickel wire woven mesh
Aperture: 0.02 mm-23.7 mm
Mesh: 0.3 mesh – 300 mesh
Width: 10 mm – 2000 mm.
Description
Nickel wire Nickel weaving wire mesh
Nickel chemical symbol
Ni silvery white metal melting point: 1453 ℃ boiling point: 2732 ℃ density: 8.902 g/cm3.
Nickel has good corrosion resistance alkali resistance corrosion of the salt solution.
According to the production process Nickel net can be divided into nickel wire woven wire mesh
nickel plate stretch mesh nickel plate punching net and nickel wire gas-liquid filter.
Use:  Nickel net is more used in acid alkali salt environment the chemical industry electrodes
battery industry electronics shielding electrode etc
Nickel weaving wire mesh
Material is N6, nickel content is ≥99.6%
Hole shape: square
Aperture: 0.02mm-23.7mm
Mesh: 0.3 mesh – 300 mesh
Width: 10mm – 2000mm.
Nickel mesh application:
applied to the cathode electrode
of the membrane pole distance membrane electrolysis cell,
oxygen cathode ion membrane electrolysis cell, electromagnetic shielding net,
battery current collecting net, chemical filter net. Stable in the atmosphere,
fresh water and sea water
Product name
Nickel wire mesh
Brand Name
 Yingtaida
Use
Screening filters
Weave style
Plate twill & Dutch
Net thickness
0.04mm to 5mm
packing
weeden case
Payment
T/T
L/C
Western union
We can according to your special need to made
Nickel wire woven mesh:
It is woven by Nickel wire and can be divided into flash nickel wire woven wire mesh coated nickel wire woven wire mesh
mesh hole shape can be square or rectangular.
Mesh:0.5Head—300Head.Net wide:10 mm —2000 mm
specification of Nickel wire mesh
| | | | | | |
| --- | --- | --- | --- | --- | --- |
| Mesh/Inch | Wire Gauge SWG | Aperture mm | Mesh/Inch | Wire Gauge SWG | Aperture mm |
| 3 | 14 | 6.27 | 50 | 38 | 0.36 |
| 4 | 16 | 4.27 | 60 | 40 | 0.30 |
| 5 | 18 | 3.86 | 80 | 42 | 0.21 |
| 6 | 18 | 3.86 | 100 | 44 | 0.172 |
| 8 | 20 | 2.26 | 120 | 44 | 0.13 |
| 10 | 20 | 1.63 | 150 | 46 | 0.108 |
| 20 | 30 | 0.95 | 160 | 46 | 0.097 |
| 30 | 34 | 0.61 | 180 | 47 | 0.09 |
| 40 | 36 | 0.44 | 200 | 47 | 0.077 |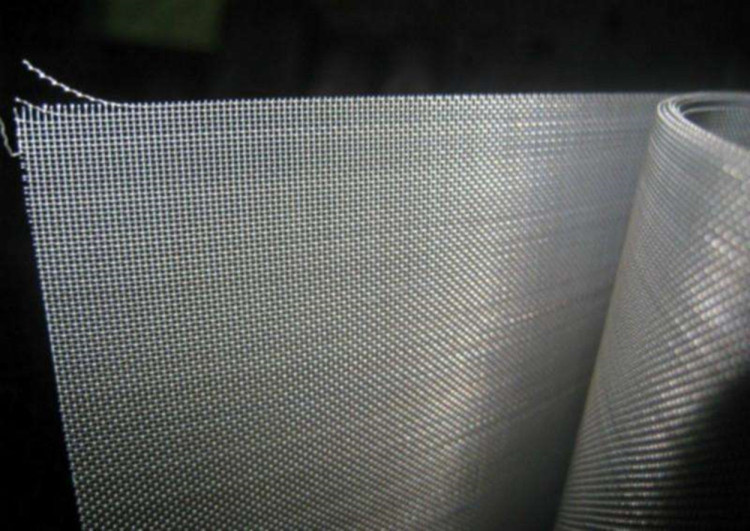 Packing and delivery:
Inside the net is rolled by dry paper tube clockwise to keep both ends neat and smooth.
Then a layer of moisture-proof paper is used
Please check out the relevant products